Luxury car rentals in Barcelona
Rent in Barcelona and enjoy the city and the surrounding area
Rent a Ferrari F8 Spider

720 CV

340 Km/h

0-100: 2.9s
Ask about discounts for multiple days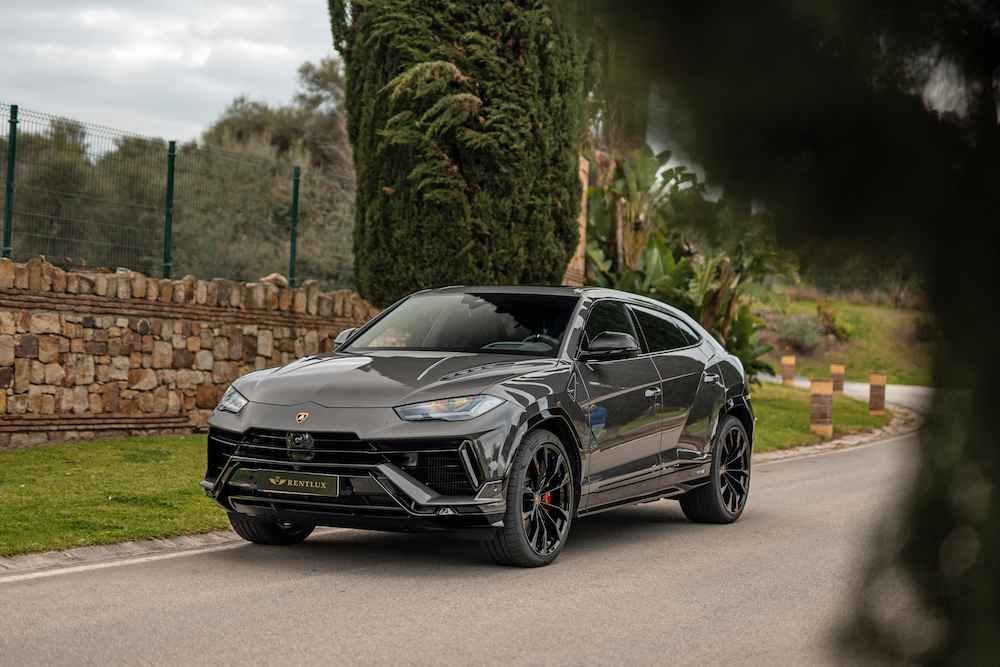 Rent a Lamborghini Urus S

666 CV

305 Km/h

0-100: 3.5s
Ask about discounts for multiple days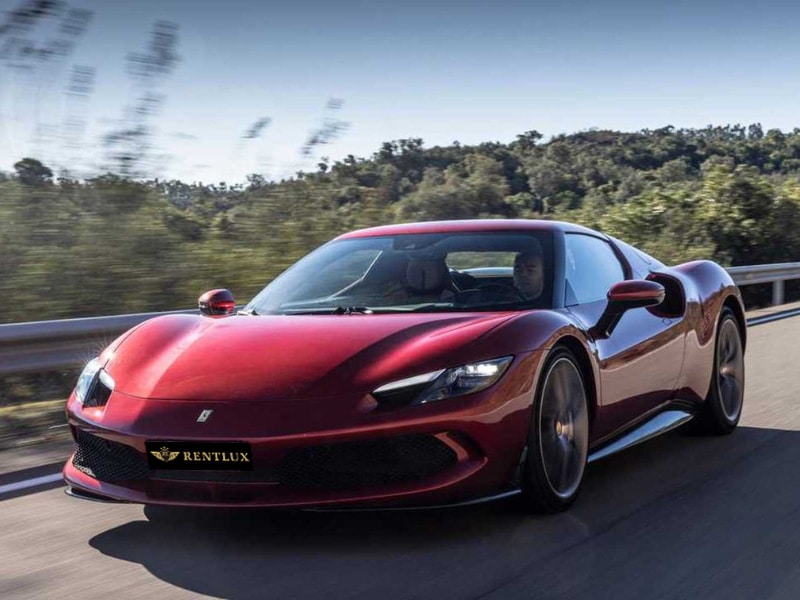 Rent a Ferrari 296 GTB

830 CV

330 Km/h

0-100: 2,9s
Ask about discounts for multiple days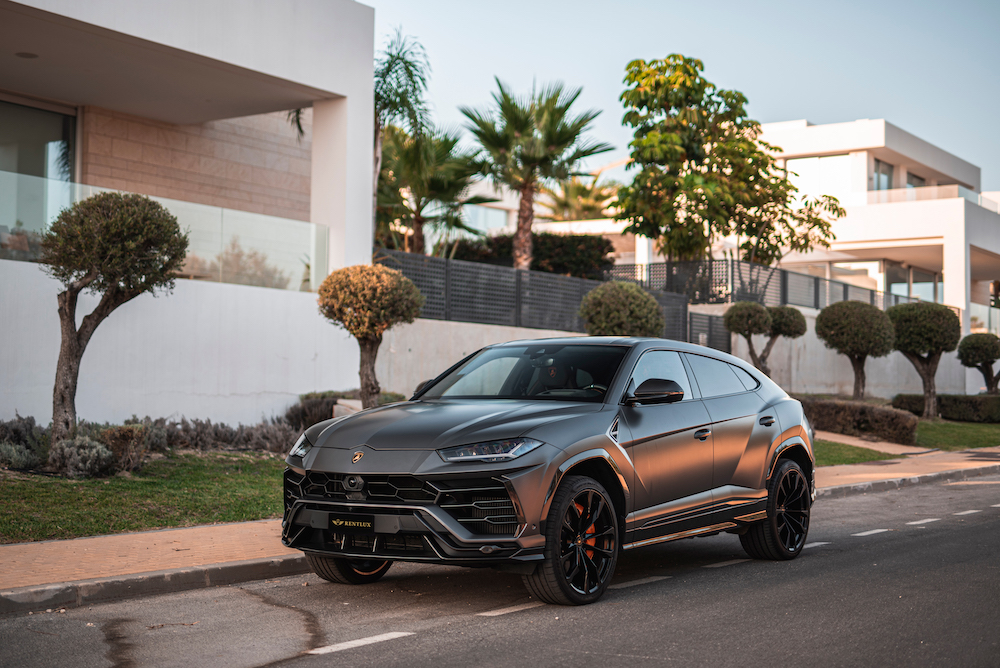 Rent a Lamborghini Urus

650 CV

305 km/h

0-100: 3.6s
Ask about discounts for multiple days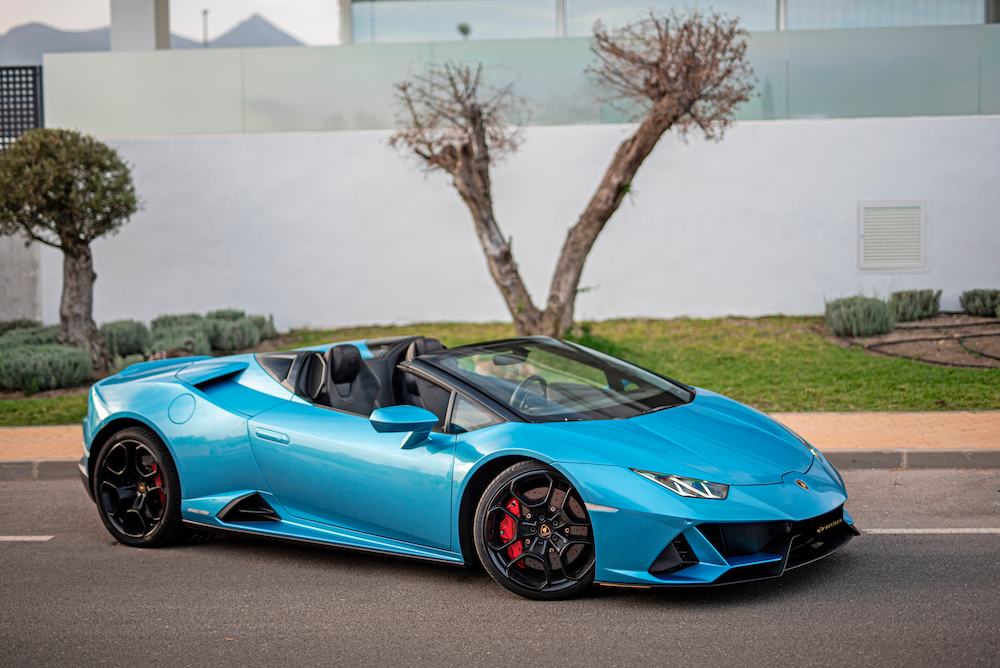 Rent a Lamborghini Huracán EVO Spyder

640 CV

325 Km/h

0-100: 3.1s
Ask about discounts for multiple days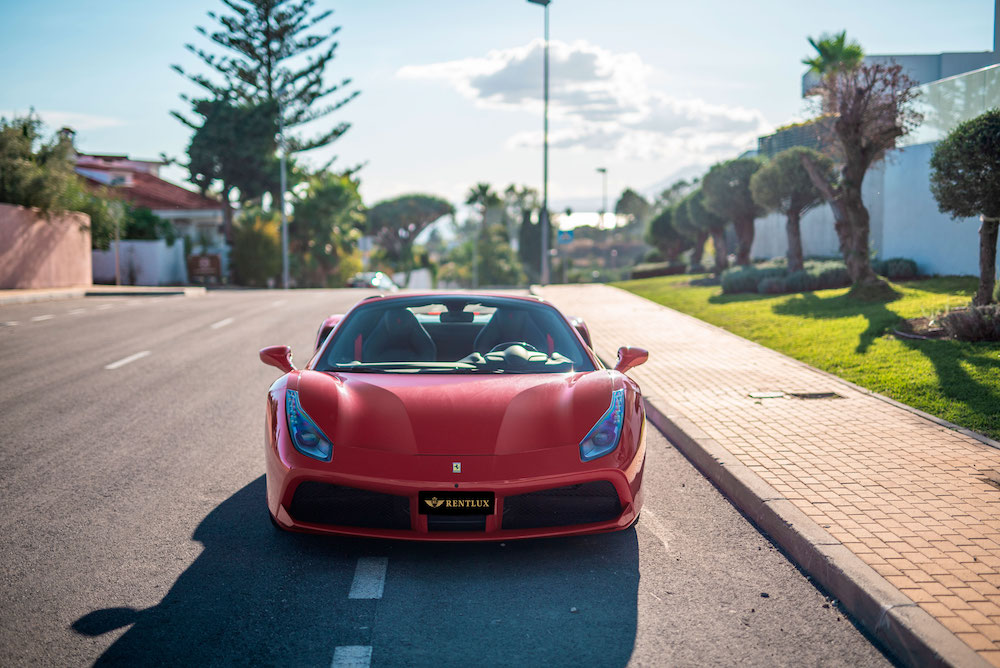 Rent a Ferrari 488 Spider

670 CV

330 Km/h

0-100: 3s
Ask about discounts for multiple days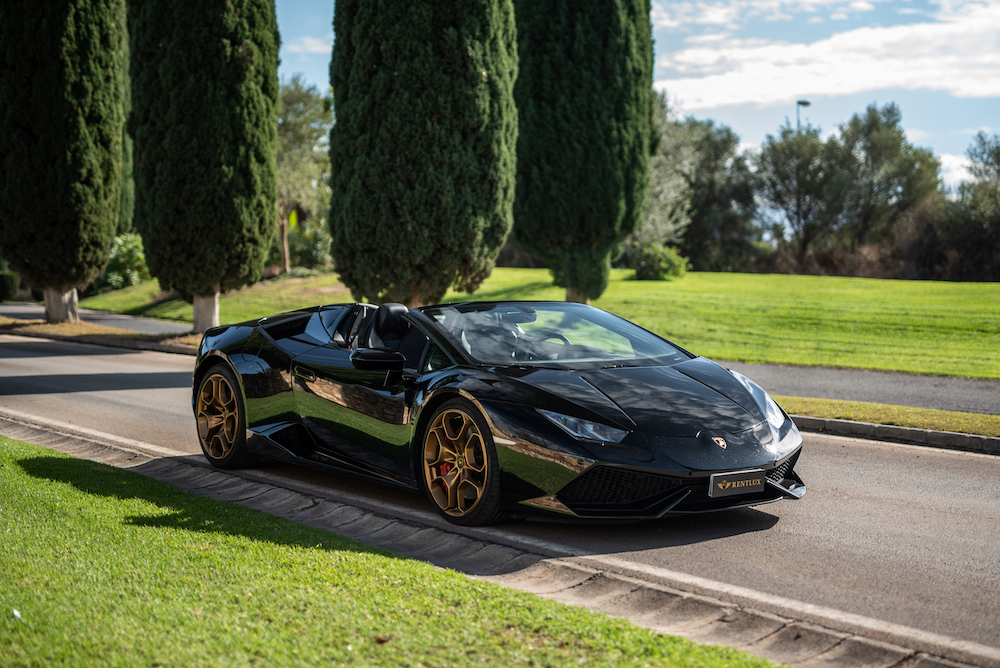 Rent a Lamborghini Huracán Spyder

610 CV

325 Km/h

0-100: 3.2s
Ask about discounts for multiple days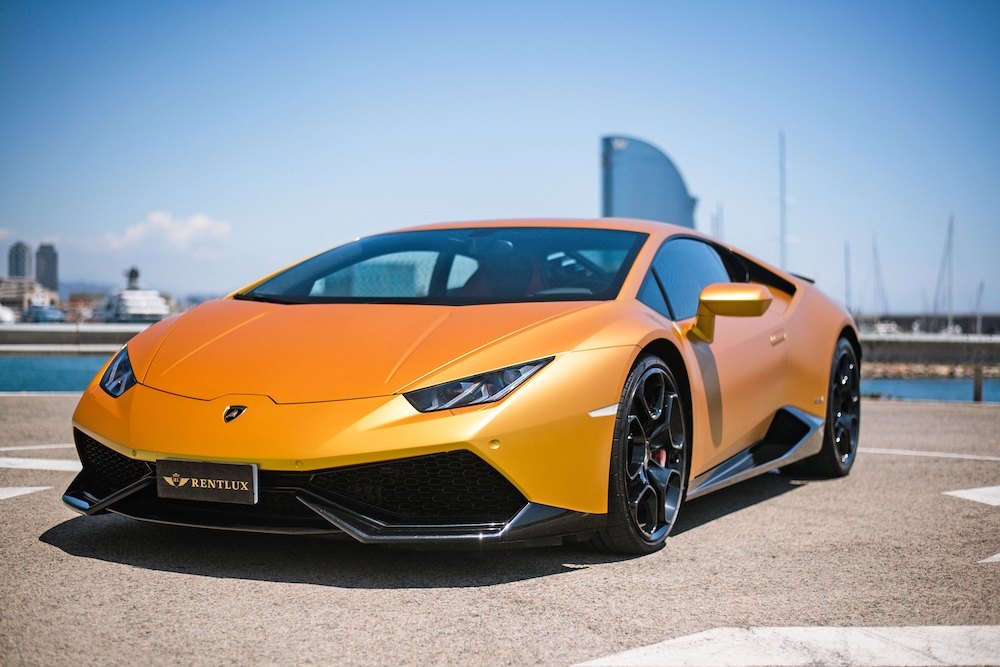 Rent a Lamborghini Huracán Coupé

610 CV

325 Km/h

0-100: 3.2s
Ask about discounts for multiple days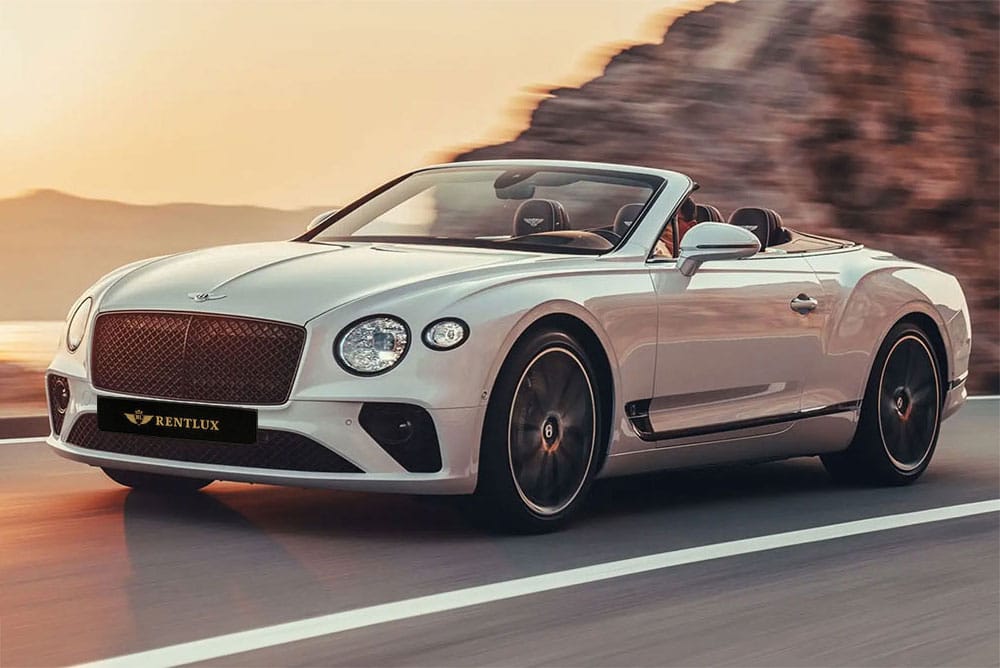 Rent a Bentley Continental GTC

550 CV

318 Km/h

0-100: 4.1s
Ask about discounts for multiple days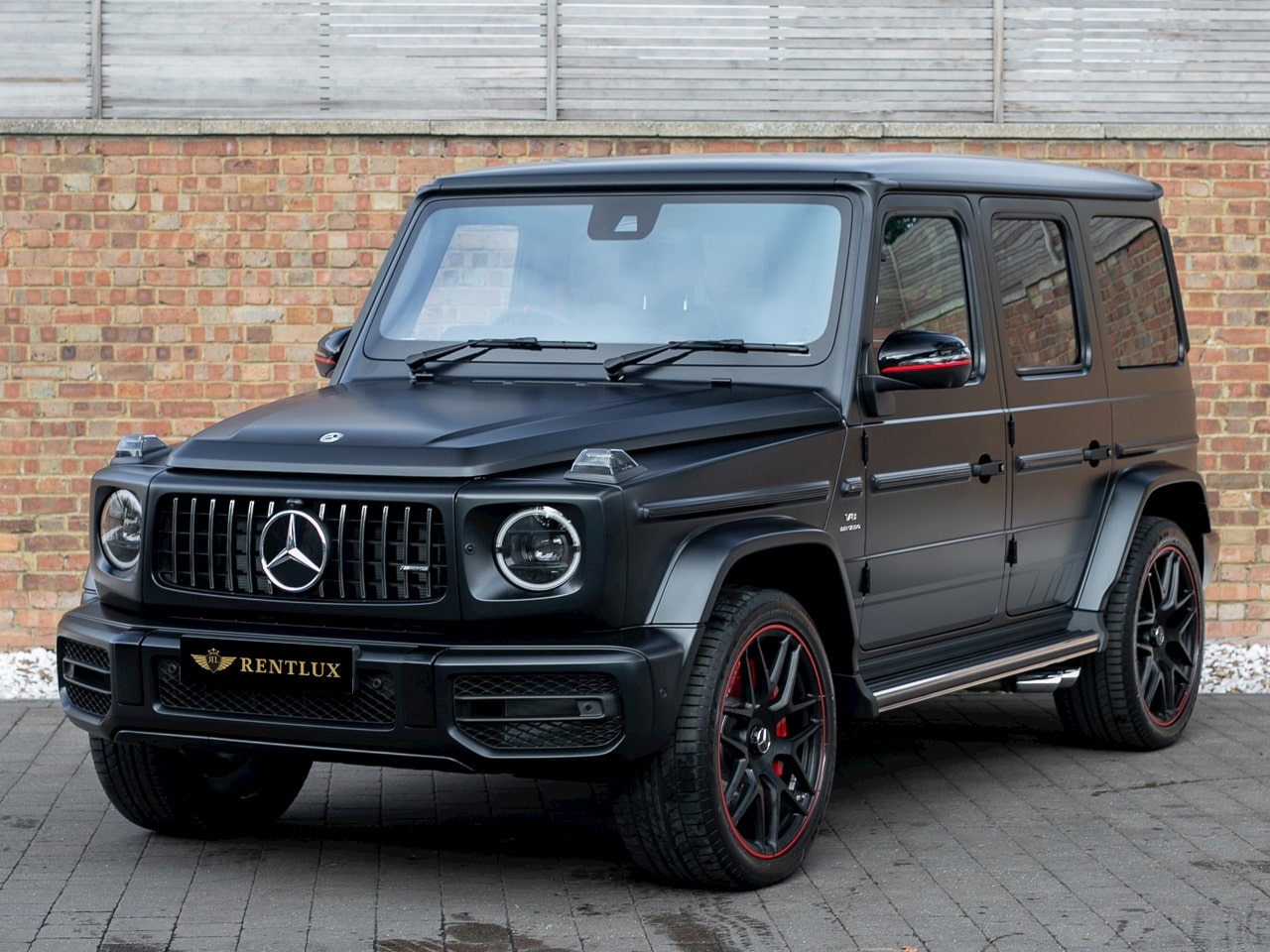 Rent a Mercedes G63 AMG

585 CV

220 km/h

0-100: 4.5s
Ask about discounts for multiple days

Rent a Porsche GT3

500 CV

312 Km/h

0-100: 3.2s
Ask about discounts for multiple days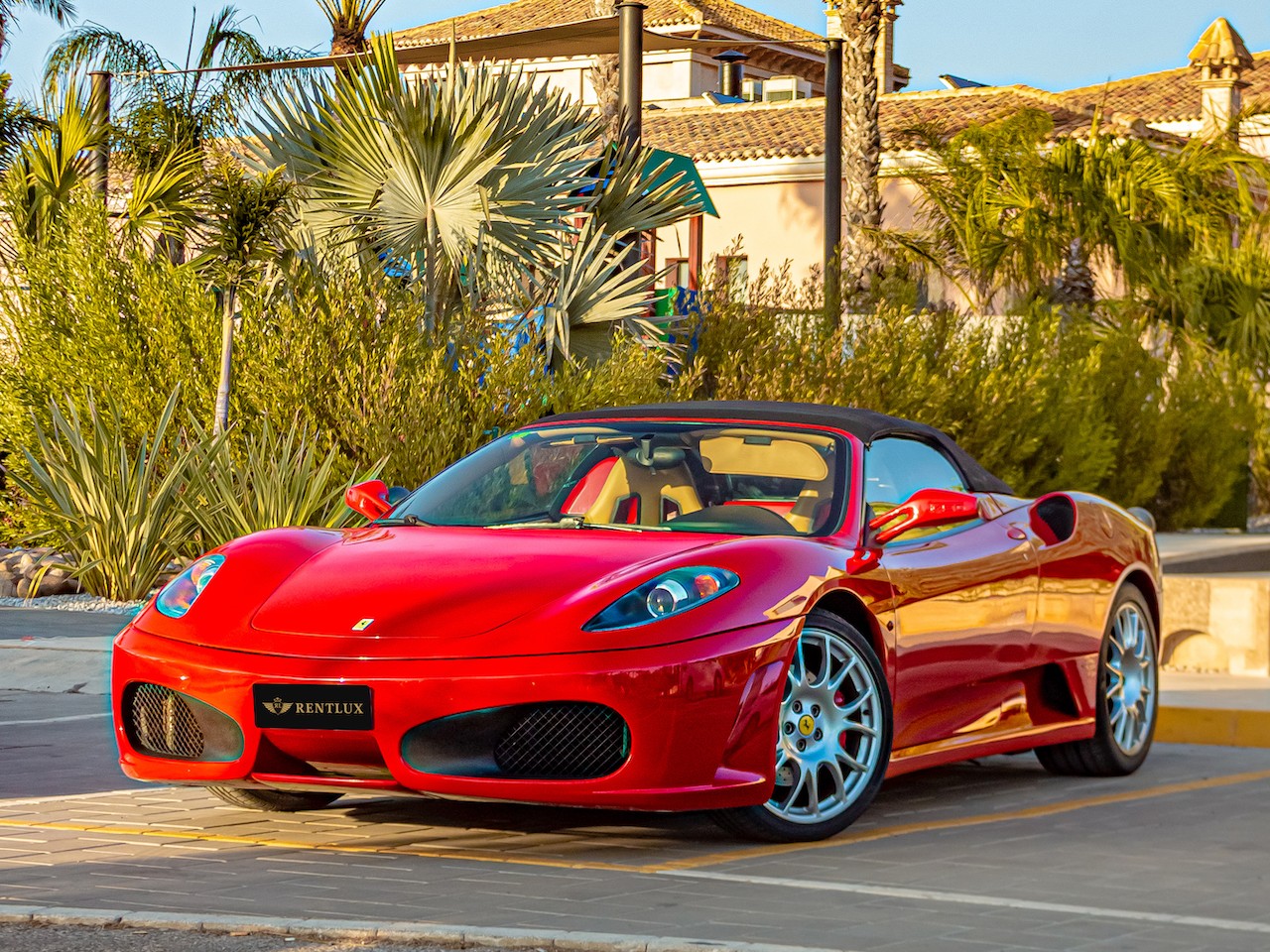 Rent a Ferrari F430 F1 Spider

490 CV

315 Km/h

0-100: 4s
Ask about discounts for multiple days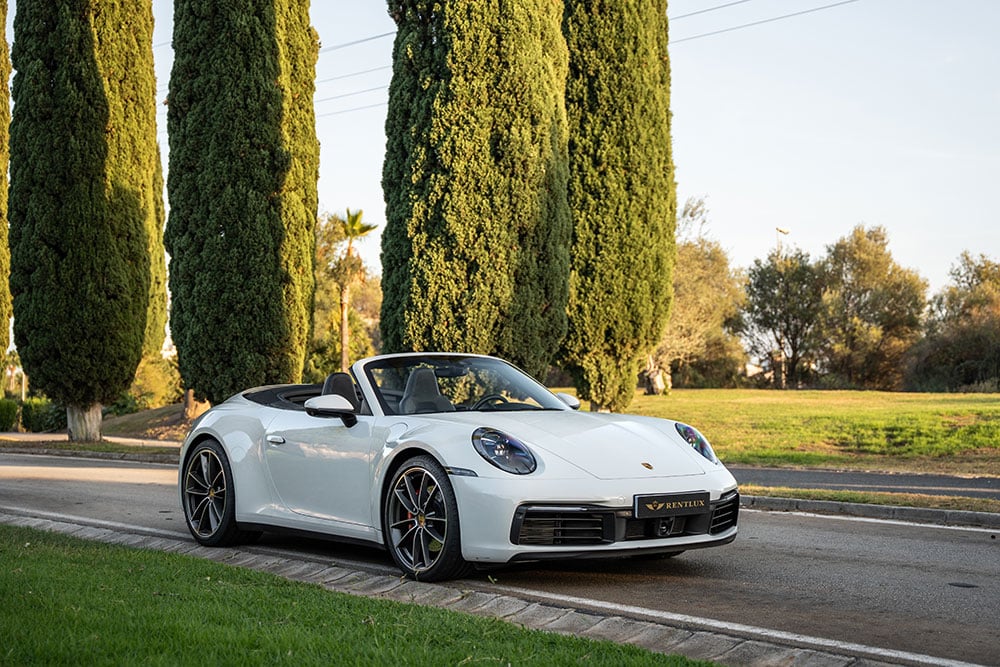 Rent a Porsche 911-992 Carrera S Cabrio

450 CV

308 Km/h

0-100: 3.7s
Ask about discounts for multiple days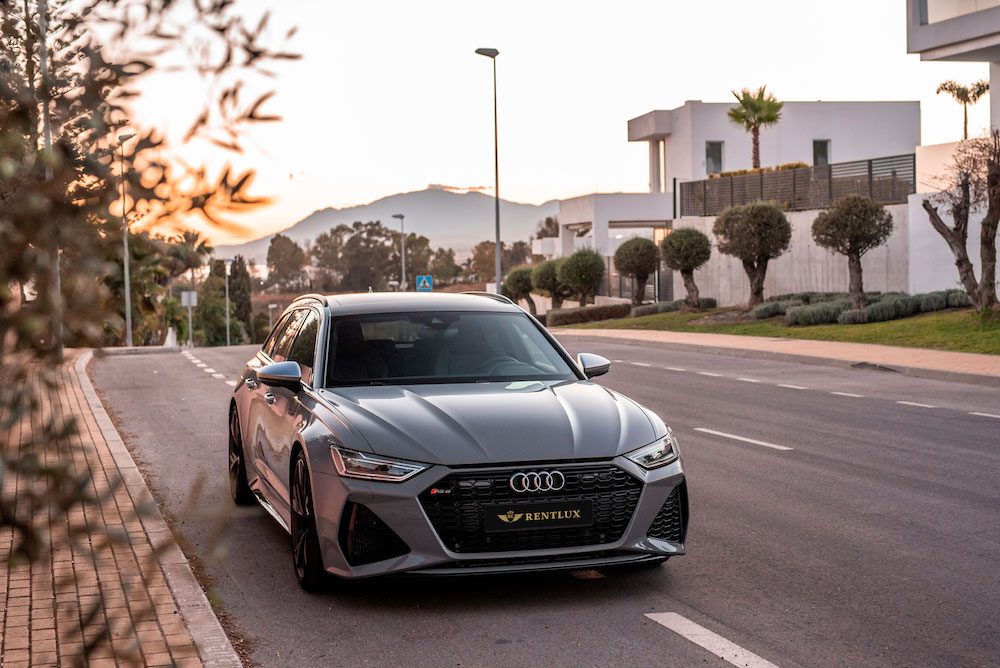 Rent an Audi RS6 Avant

600 CV

250 Km/h

0-100: 3.6s
Ask about discounts for multiple days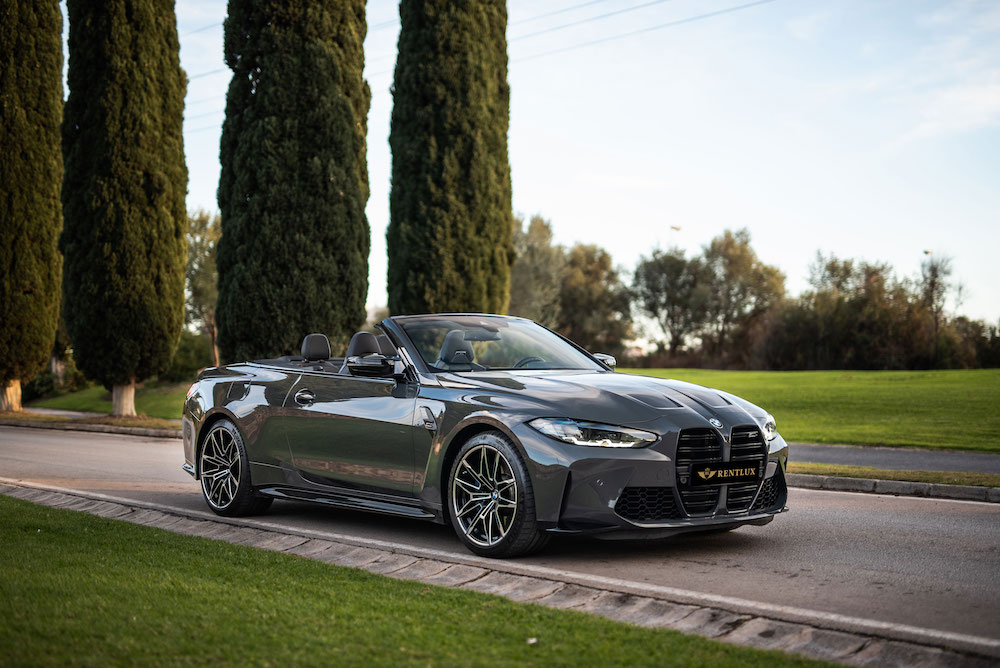 Rent a BMW M4 Cabrio Competition

510 CV

250 Km/h

0-100: 3.4s
Ask about discounts for multiple days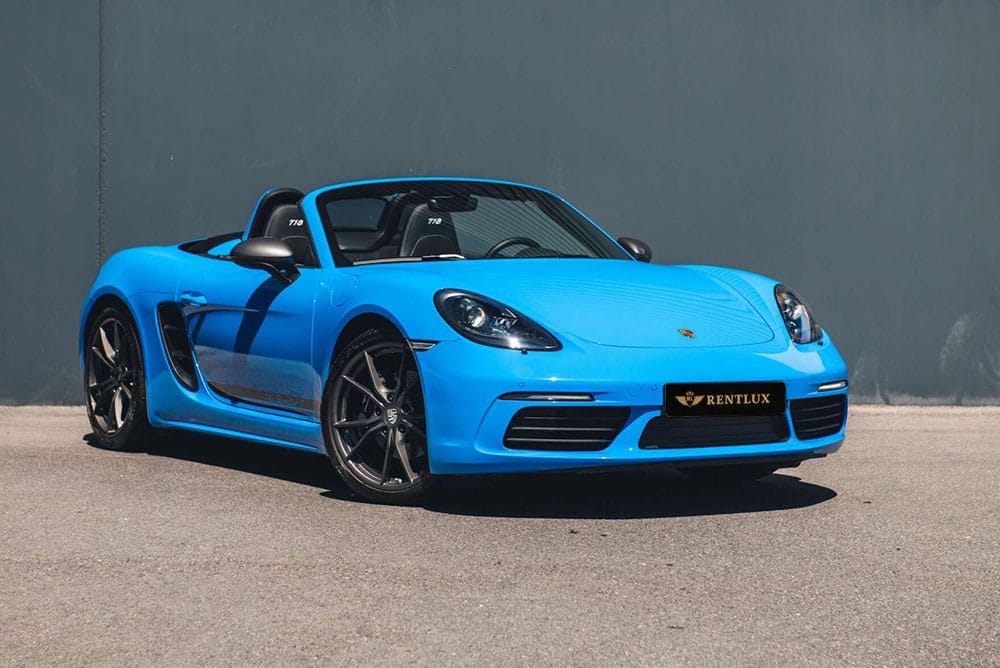 Rent a Porsche 718 Boxster GTS 4.0

400 CV

293 km/h

0-100: 4.5s
Ask about discounts for multiple days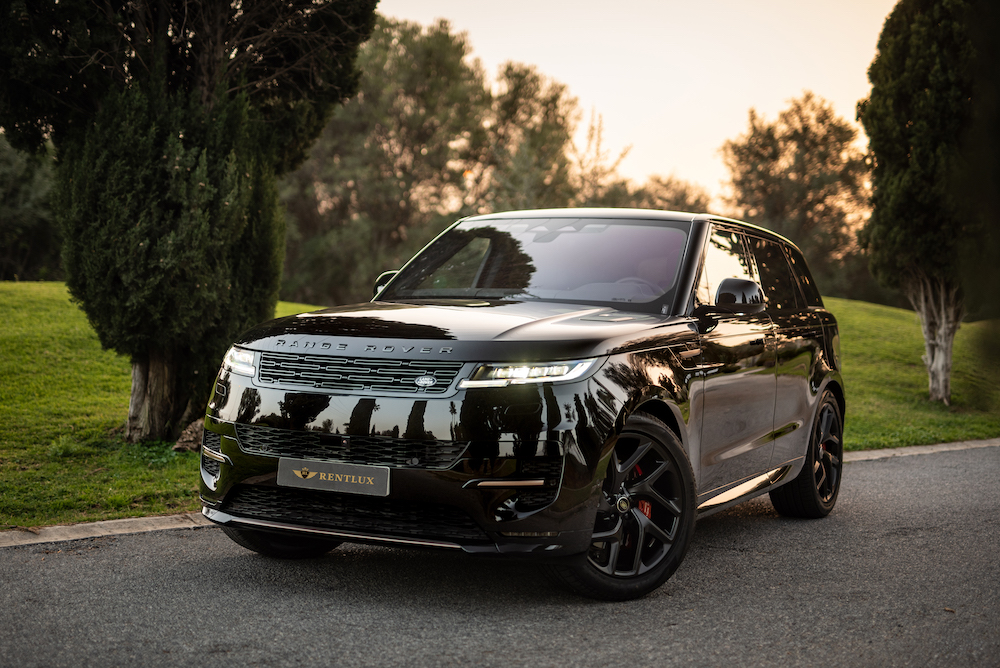 Rent a Range Rover Sport Dynamic SE MHEV

300 CV

209 Km/h

0-100: 7.3s
Ask about discounts for multiple days

"We rented a car from Rentlux for an important event... Specifically, we rented the Ferrari F8 Spider. On the day of arrival, we saw that the car was exactly the same as in the photos and in perfect condition. If you want a guaranteed model, this is the company for you."
"We had rented with other companies in the industry before and always had issues with the security deposit... We trusted Rentlux, and everything went wonderfully. They returned the security deposit to us within a maximum period of 24 hours, just as they promised!"
"We wanted to take a small trip across Europe, and Rentlux accommodated our needs perfectly. We rented a Range Rover Sport to travel from Madrid to Switzerland. There were no issues with returning the car in another country. If you're planning a long trip, Rentlux will provide you with all the necessary conveniences!"
"I rented a Ferrari F430 for a few days I spent in Barcelona. The car was impeccable, and the delivery service was exquisite. They brought it to the hotel and explained everything I needed to know about the car's operation. Everything was very easy and fast. Without a doubt, I will rely on them again next time."
"I wanted to surprise a friend by renting a Porsche 992 for a weekend, and I ended up finding Rentlux. Anton has a spectacular fleet in exceptional conditions, and his team managed the rental for me with ease. The only drawback for me was their location at Maremagnum, but it wasn't a problem because they quickly resolved it by sending a chauffeur to pick up the car for me. A top-notch experience."

Why rent a luxury car from Rentlux in Barcelona?
Barcelona is a city packed with charm and beauty, the ideal setting for enjoying the experience of driving a luxury vehicle. Imagine the sensation of driving along the iconic Passeig de Gràcia, admiring Gaudí's impressive works, or cruising along the Mediterranean coast while you feel the sea breeze. 
Rent a luxury car in Barcelona for a vibrant experience as you explore the most beautiful corners of this charming city. At Rentlux, we have our own large fleet of vehicles and we offer the most flexible prices on the market, which means you can explore Barcelona's iconic streets without worrying about anything. Experience Barcelona from a unique perspective at the wheel of a luxury car, and discover the charms of this cosmopolitan city.
Driving a luxury car in Barcelona
Driving a luxury car around the city of Barcelona is an experience that combines the charm of this great city with the elegance and power of a unique and exclusive car. In its streets you can enjoy modernista architecture, the breeze from the Mediterranean, and the hubbub of a lively cosmopolitan city. Barcelona is the ideal place to enjoy driving a luxury car and for having an unforgettable experience.
Discover the Sagrada Família
Driving past the Sagrada Familia in a luxury car is a unique experience, combining the majesty of Gaudí's iconic temple with the elegance and exclusivity of a premium vehicle. Take in the architectural delights of this modernista masterpiece while you feel the thrill of being behind the wheel of a luxury car.
Park your super car in one of the world's best restaurants
Parking a supercar in one of the world's best restaurants is a privilege reserved for lovers of exclusivity and luxury. Enjoy a first class gastronomic evening, savouring culinary delicacies while your car waits for you in a privileged location. Enjoy the perfect combination of driving pleasure and cutting-edge cuisine, and make your dreams come true.
Cruise along Las Ramblas in a luxury car
Drive along this lively avenue in Barcelona and admire the beauty of its buildings, its colourful flower stalls and the vibrant energy of its visitors. You'll discover how the feeling of exclusivity and comfort of driving a luxury vehicle combines with the vibrant energy of Las Ramblas, creating a unique and unforgettable experience.
Visit Park Güell with your favourite sports car
Drive through the winding streets of Barcelona in your favourite sports car until you reach the majestic Park Güell, the artistic universe created by Gaudí. Enjoy the luxury and passion for driving while enjoying a setting bursting with art, colour and nature. Get behind the wheel and create some unforgettable memories at this iconic Barcelona landmark.
Drive a sports car along Barceloneta beach
Driving a sports car along Barceloneta beach is a thrilling experience that combines the adrenaline of speed with the beauty of the Mediterranean Sea. Feel the sea breeze and listen to the roar of the engine as you drive along the seafront avenue of this famous district in Barcelona. Get ready for an experience that will make you feel alive.
Effortlessly climb Tibidabo and head down to Maremagnum
Climb to the top of Tibidabo, and enjoy panoramic views of Barcelona and its coastline. Afterwards, glide elegantly through the city streets to the Maremagnum shopping centre, and immerse yourself in the vibrant energy and beauty of the sea. Feel the thrill of driving, the luxury of an exclusive car, and the charm of Barcelona's most iconic locations.
Leading make luxury car rental in Barcelona
We offer an extensive selection of luxury car rentals at Rentlux in Barcelona. From Ferrari, Lamborghini and Porsche to BMW, Audi and Ford Mustang, we offer you the most sought-after sports cars on the market. Enjoy thrills and adrenaline at the wheel of these high-performance vehicles, designed to offer you a unique driving experience in Barcelona. Our luxury car rental service in Barcelona gives you the opportunity to make your driving dreams come true, so get behind the wheel of your favourite make and experience the thrill of driving an elite sports car in the vibrant city of Barcelona.

Rent a Ferrari in Barcelona and immerse yourself in the world of the Prancing Horse, the emblem of Italian excellence. With values rooted in excellence, resilience, loyalty and exclusivity, each Ferrari represents the perfect combination of beauty, tradition and power. Enjoy the unique experience that only a Ferrari can offer you, and have unforgettable moments as you drive through the streets of Barcelona.

Rent a Lamborghini in Barcelona and experience the perfect blend of sports car driving, technology and design. With its sharp, aerodynamic lines designed to counteract the air and dominate the road, each Lamborghini is an iconic maverick that pushes the boundaries of design and technology. Immerse yourself in the experience of driving a revolutionary vehicle in the vibrant city of Barcelona.

Rent a Porsche in Barcelona for a unique driving experience in this multi-faceted sports car with an extensive range of features. With performance-enhancing mid-engines, every Porsche offers the perfect combination of power, elegance and cutting-edge technology. Explore Barcelona from the perspective of a high-performance sports car and create unforgettable memories at every turn.

Rent an Audi in Barcelona and place yourself at the cutting edge of automotive technology. With a history of more than 100 years of innovation and progress, Audi sports cars are synonymous with dynamism and sportsmanship. Each model reflects a passion for design and precision engineering. Feel the luxury and sophistication of Audi to the full as you explore the charms of Barcelona at the wheel of one of its iconic vehicles.

Rent a BMW in Barcelona and discover a perfect combination of aesthetics, character and sportiness. BMW vehicles are designed for high performance, with particular focus on their transmission, chassis and power. Feel the luxury and thrill of driving a prestige vehicle as you drive through the streets of Barcelona.

Rent a Ford Mustang in Barcelona and experience the essence of sports car driving to the full. This iconic model keeps the spirit of the classic Mustang alive, providing a perfect combination of sportiness, high power and spectacular performance. Discover the city of Barcelona at the wheel of a Ford Mustang and enjoy its power and style as you drive through its streets.

Rent a Mercedes in Barcelona and immerse yourself in a world of quality, reliability, prestige and luxury. With their rugged square design, these off-roaders can handle unpaved roads, rough terrain and adverse conditions. Enjoy a safe and comfortable journey in the fantastic city of Barcelona, while revelling in the elegance and performance that only a Mercedes can offer.

Rent a Range Rover in Barcelona and discover the iconic excellence of luxury adventure vehicles. With a stunning design, dynamic performance, technological innovation and exceptional versatility, the Range Rover provides a unique driving experience. Take a break from everyday life, and get ready for an unparalleled experience in the thrilling city of Barcelona, at the wheel of this legendary off-road vehicle.
Rentlux – your luxury car rental agency in Barcelona
We are a sports car rental company based in Barcelona. We aim to offer you an unrivalled experience in this wonderful city, where you can enjoy the power, design and adrenaline that only sports cars can offer. We have our own large fleet of sports cars featuring the most well-known makes in the sector, ranging from Ferrari and Lamborghini to Porsche and Audi, among others. With our personalised, convenient service and flexible pricing, we are here to make your driving dreams come true. Whether it's for a special event, a getaway with your family, a business trip or simply treating yourself, Rentlux gives you the key to a great adventure on wheels in the fascinating city of Barcelona. Rent a sports car with us and accelerate towards an unforgettable experience in this charming city.