Premium car hire all over Spain, the Balearic Islands, Portugal and the South of France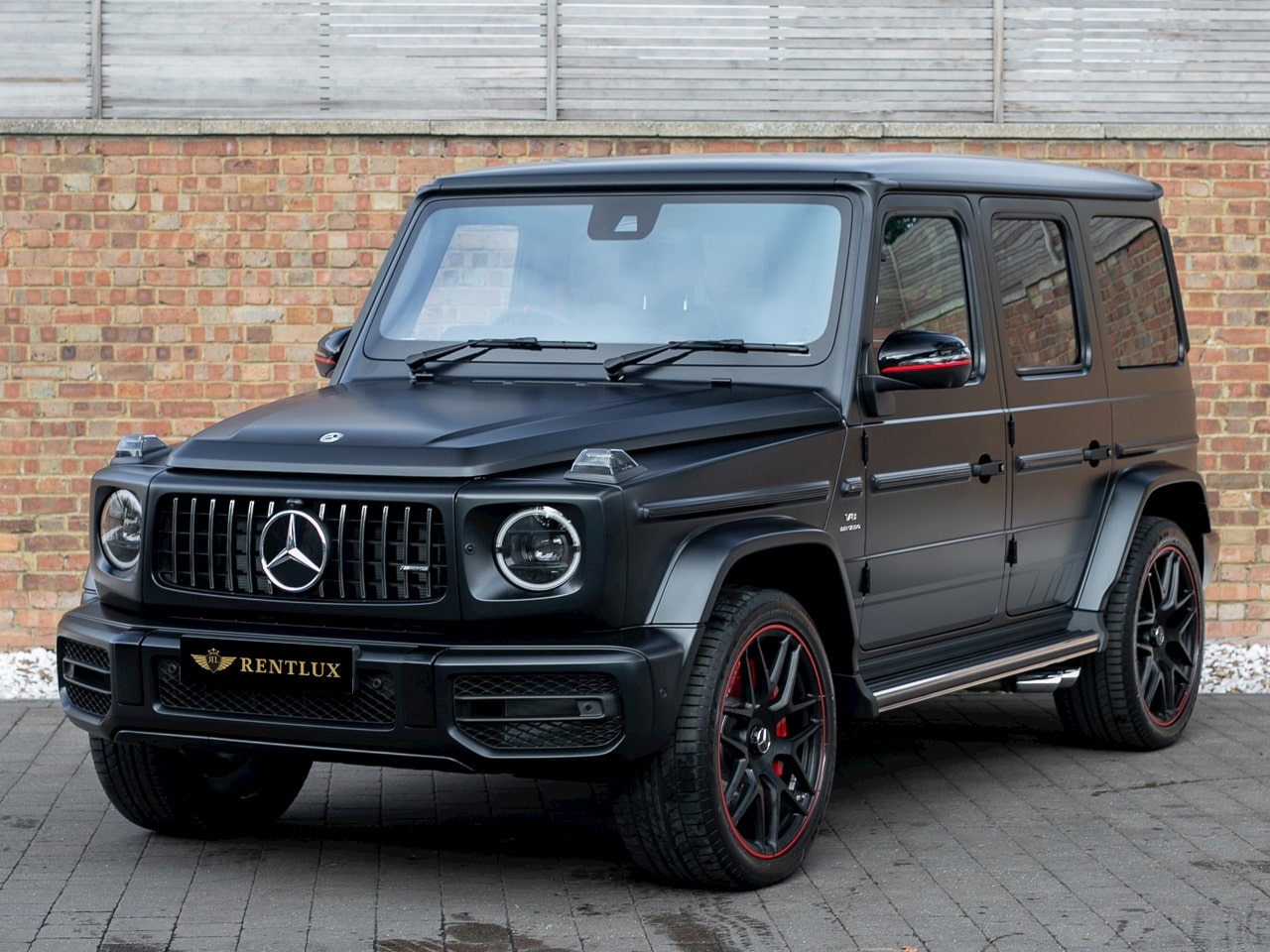 Rent a Mercedes G63 AMG

585 CV

220 km/h

0-100: 4.5s
Ask about discounts for multiple days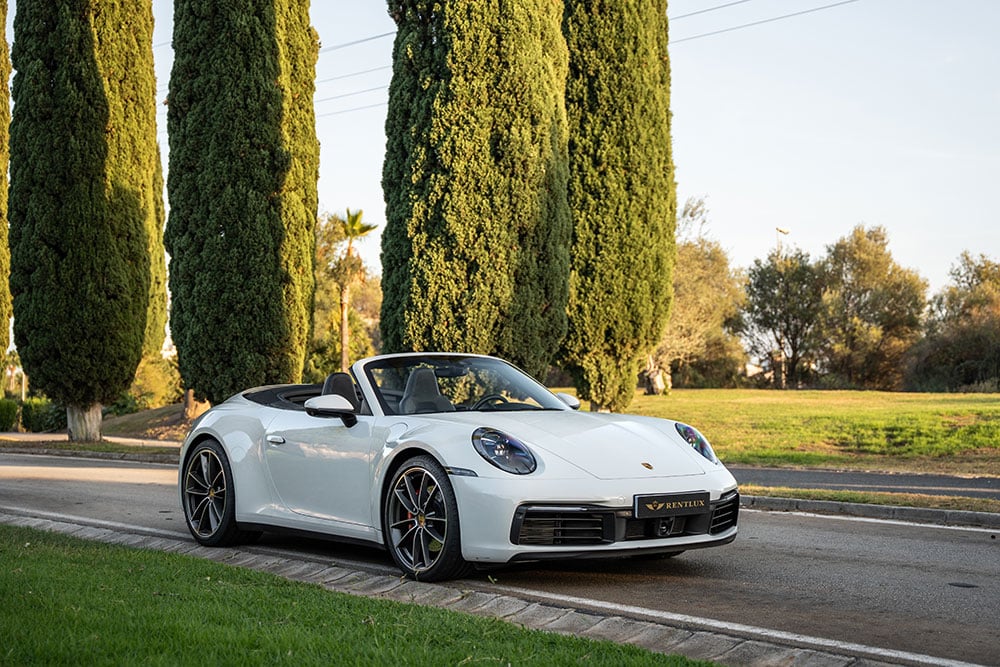 Rent a Porsche 911-992 Carrera S Cabrio

450 CV

308 Km/h

0-100: 3.7s
Ask about discounts for multiple days

"We rented a car from Rentlux for an important event... Specifically, we rented the Ferrari F8 Spider. On the day of arrival, we saw that the car was exactly the same as in the photos and in perfect condition. If you want a guaranteed model, this is the company for you."
"We had rented with other companies in the industry before and always had issues with the security deposit... We trusted Rentlux, and everything went wonderfully. They returned the security deposit to us within a maximum period of 24 hours, just as they promised!"
"We wanted to take a small trip across Europe, and Rentlux accommodated our needs perfectly. We rented a Range Rover Sport to travel from Madrid to Switzerland. There were no issues with returning the car in another country. If you're planning a long trip, Rentlux will provide you with all the necessary conveniences!"
"I rented a Ferrari F430 for a few days I spent in Barcelona. The car was impeccable, and the delivery service was exquisite. They brought it to the hotel and explained everything I needed to know about the car's operation. Everything was very easy and fast. Without a doubt, I will rely on them again next time."
"I wanted to surprise a friend by renting a Porsche 992 for a weekend, and I ended up finding Rentlux. Anton has a spectacular fleet in exceptional conditions, and his team managed the rental for me with ease. The only drawback for me was their location at Maremagnum, but it wasn't a problem because they quickly resolved it by sending a chauffeur to pick up the car for me. A top-notch experience."

Why rent a premium car from Rentlux?
At Rentlux, we have our own extensive fleet of premium cars. This means we can offer the most flexible prices on the market, with pick-up and drop-off anywhere in Spain, the Balearic Islands, Portugal and the South of France.
We constantly update our fleet, so we can offer the world's newest and most exclusive models. You can enjoy a trouble-free experience driving a premium car with Rentlux. Make your trip an unforgettable experience!
Rentals of all kinds of special premium vehicles
Our fleet contains all kinds of special premium vehicles, so you can experience luxury and exclusivity on every trip. From sleek sports cars to imposing SUVs, these premium vehicles are designed to the highest quality standards, and provide an unparalleled level of comfort and sophistication.
Enjoy state-of-the-art technology, luxurious interiors and exceptional performance that will make every trip a memorable experience. Whether it's for a special event, a business trip or simply to treat yourself, our special premium vehicle hire allows you to stand out and make a difference on the road. Take your driving experience to the next level, and let yourself be carried away by the charm of these exclusive vehicles.
Super sports cars
If you love speed and power, premium super sport cars are the choice for you. These state-of-the-art vehicles combine overwhelming horsepower, high revs and cutting-edge design to give you an unparalleled driving experience. Feel the thrill of an electrifying sports drive, where every curve becomes an opportunity to experience the ultimate adrenaline rush, and every kilometre is a truly unforgettable experience.
Premium convertibles
Experience a premium convertible rental, and discover the true feeling of freedom behind the wheel. Enjoy the thrill of driving with the soft top down, feeling the fresh air and a direct connection with your surroundings. Our large fleet of exclusive convertibles gives you the opportunity to choose the perfect model to make every trip an unforgettable experience. Feel adrenaline and elegance combined in one vehicle as you experience the magic of the road.
Premium executive cars
Premium executive cars are the ideal choice for anyone who values elegance and refinement in their driving experience. These vehicles are designed to meet the demands of the most discerning drivers, and offer an exceptional combination of style, safety and comfort. Discover a new level of exceptional luxury, functionality and performance with our exclusive fleet of premium executive vehicles that guarantee you a safe journey, while enjoying a spacious and luxurious interior.
Leading make premium car rental
Discover the luxury and elegance of the leading makers of premium cars with our rental service. At Rentlux, we have our own large fleet, where you will find iconic makes including Porsche, Audi, BMW, Mercedes, Range Rover and Ford, which represent excellence in terms of quality, design and performance. These vehicles offer an exceptional driving experience, combining comfort, cutting-edge technology and high-level performance. Whether it's for a business trip or a special occasion, renting a premium car means you can enjoy the utmost sophistication and prestige on every trip.

Rent a Porsche for a unique driving experience in this multi-faceted sports car that offers a rich range of features. With performance-enhancing mid-engines, every Porsche offers the perfect combination of power, elegance and cutting-edge technology. Immerse yourself in the experience of adrenaline and precision that only a Porsche can offer.

Rent an Audi and make every journey an exceptional experience packed with style and sophistication. Backed by more than 100 years of history of innovation and progress, Audi sports cars represent dynamism and sportiness at their best. Each model reflects a passion for design and precision engineering, providing the perfect balance of power, elegance and comfort.

Rent a BMW and discover the perfect blend of aesthetics, character and sports driving. BMW vehicles are meticulously engineered for high performance, with particular focus on their transmission, chassis and power. Every detail has been carefully conceived to deliver responsive handling and exceptional performance. Immerse yourself in power, style and luxury for a premium experience.

Rent a Mercedes and let yourself be swept away by an unrivalled driving experience. Discover a world of quality, reliability, prestige and luxury, and enjoy the elegance and superior performance that only a Mercedes can offer. With its impeccable design and state-of-the-art technology, this premium vehicle gives you the ultimate in comfort and style on every journey.

Rent a Range Rover and discover the iconic excellence of premium vehicles. With its stunning design, dynamic performance, technological innovation and exceptional versatility, the Range Rover provides a unique driving experience. This vehicle goes beyond the conventional, providing an exceptional level of luxury, comfort and performance.

Rent a Ford Mustang and experience the essence of sport driving at its best. With its powerful naturally aspirated engine, this vehicle will give you adrenaline-filled moments and intense driving thrills. This iconic model keeps the classic Mustang spirit alive, offering the perfect combination of power, spectacular performance and a thrilling driving experience.
Rentlux, your premium car rental agency
We are a premium car rental company based in Spain. Our aim is to offer you an exceptional experience, where you can enjoy the luxury, design and sophistication of driving a premium car. We have our own large fleet of vehicles featuring leading makes in the sector, including Porsche, Audi, BMW, Mercedes, Range Rover and Ford, among others. We offer a personalised service and the most flexible prices on the market, so that you can make your automotive dreams come true. Whether it's for a special event, a business trip or simply to treat yourself, at Rentlux we provide you with the key to an unforgettable driving experience. Rent a premium car with us and indulge yourself in comfort and style on every journey.