SUV hire all over Spain, the Balearic Islands, Portugal and the South of France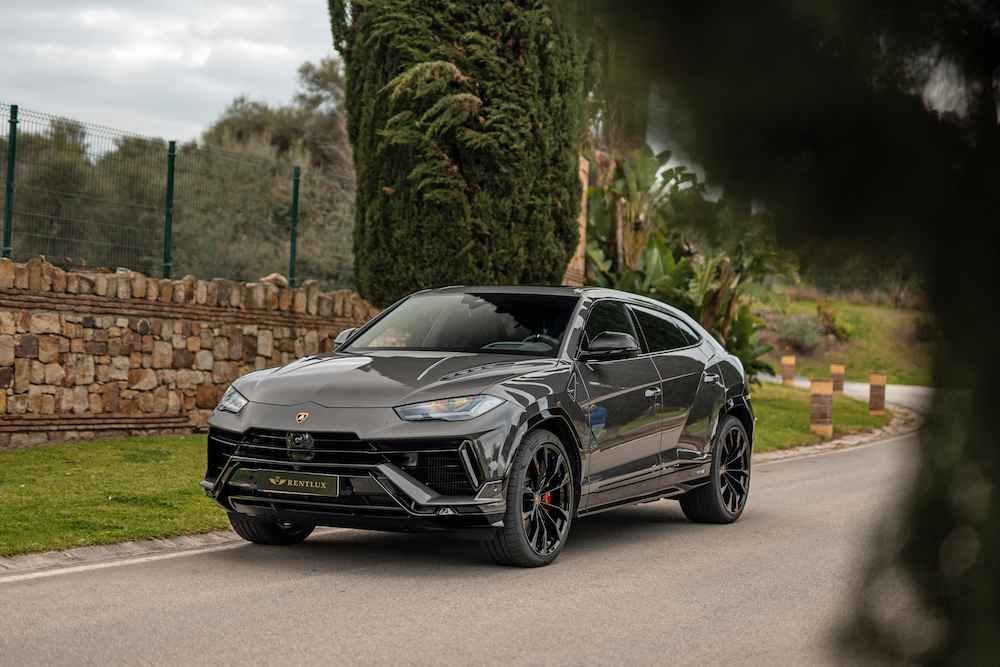 Rent a Lamborghini Urus S

666 CV

305 Km/h

0-100: 3.5s
Ask about discounts for multiple days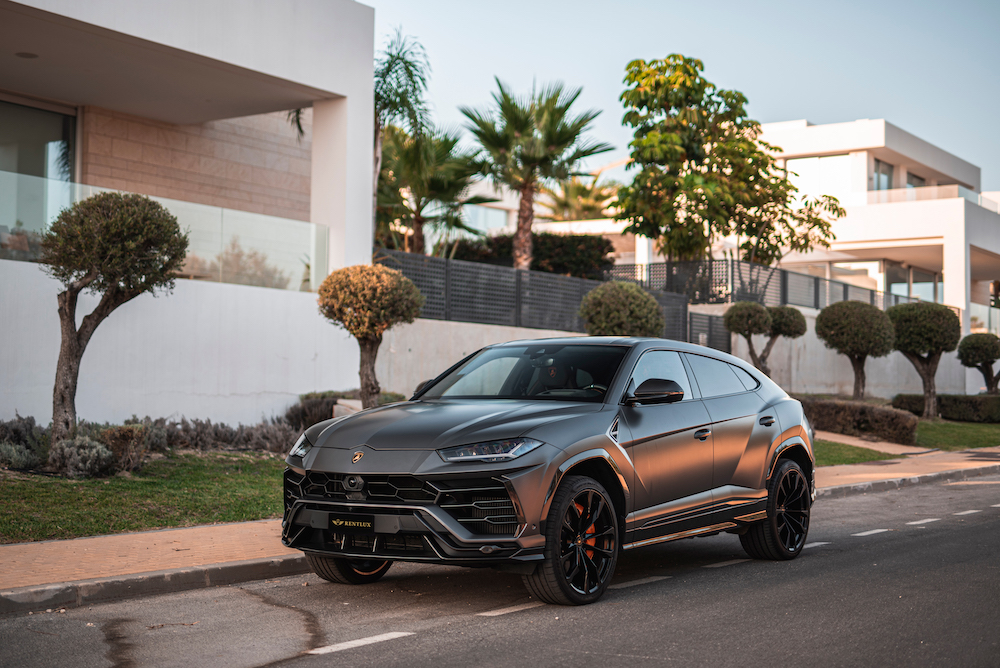 Rent a Lamborghini Urus

650 CV

305 km/h

0-100: 3.6s
Ask about discounts for multiple days

"We rented a car from Rentlux for an important event... Specifically, we rented the Ferrari F8 Spider. On the day of arrival, we saw that the car was exactly the same as in the photos and in perfect condition. If you want a guaranteed model, this is the company for you."
"We had rented with other companies in the industry before and always had issues with the security deposit... We trusted Rentlux, and everything went wonderfully. They returned the security deposit to us within a maximum period of 24 hours, just as they promised!"
"We wanted to take a small trip across Europe, and Rentlux accommodated our needs perfectly. We rented a Range Rover Sport to travel from Madrid to Switzerland. There were no issues with returning the car in another country. If you're planning a long trip, Rentlux will provide you with all the necessary conveniences!"
"I rented a Ferrari F430 for a few days I spent in Barcelona. The car was impeccable, and the delivery service was exquisite. They brought it to the hotel and explained everything I needed to know about the car's operation. Everything was very easy and fast. Without a doubt, I will rely on them again next time."
"I wanted to surprise a friend by renting a Porsche 992 for a weekend, and I ended up finding Rentlux. Anton has a spectacular fleet in exceptional conditions, and his team managed the rental for me with ease. The only drawback for me was their location at Maremagnum, but it wasn't a problem because they quickly resolved it by sending a chauffeur to pick up the car for me. A top-notch experience."

Why rent a top of the range SUV from Rentlux?
We have our own extensive fleet of premium vehicles, including the most exclusive SUVs on the market. With our flexible rental rates and discounts for regular clients, you can enjoy the comfort and luxury of a premium SUV without worrying about a thing.
We offer pick-up and drop-off for your vehicle anywhere in Spain, the Balearic Islands, Portugal and the South of France, giving you the convenience of having your SUV wherever you need it. We also update our fleet every year to ensure you always have access to the world's newest and most exclusive models.
Rentals of all kinds of premium SUVs
We have a wide range of premium SUVs to offer you the opportunity to enjoy the perfect combination of luxury, comfort and performance. These stunning vehicles have a stylish and robust design, with spacious interiors and state-of-the-art technology to ensure that you and your family will enjoy the journey, however long it may be. Whether you're exploring challenging terrain or simply discovering a new city in style, a premium SUV rental offers you an exceptional driving experience. Feel the luxury and versatility offered by premium SUVs, and make every journey an unforgettable experience.
Executive SUVs
Executive SUVs are the perfect choice for people seeking the utmost elegance and distinction. Designed with the needs of the most demanding drivers in mind, they provide an exceptional combination of style, safety and comfort. Our 100% executive fleet guarantees you have a safe and secure journey, while your whole family enjoys a spacious and luxurious interior. Whether for urban trips or adventures on the highway, executive SUVs are the ideal choice for people seeking luxury, functionality and superior performance.
Sports SUVs
Discover the thrill of driving our sports SUVs – true beasts of the road. Our wide range of SUVs includes a variety of compact and versatile adventure crossovers that combine the power and agility of a super sport car with the functionality and comfort of an SUV. These vehicles are designed to offer you high performance and an exceptional driving experience, giving you the proactivity and dynamism you need to make the most of your holiday or family getaway.
Leading make Premium SUV rental
Experience the luxury and high performance of premium SUVs with our rental service. At Rentlux, we have our own extensive fleet of SUVs where you will find leading makes including Lamborghini, Audi, Mercedes, BMW and Range Rover. These vehicles combine comfort and elegance with off-road capability and state-of-the-art technology. Whether you're looking to explore a new city or adventure in more challenging terrain, our premium SUVs will give you and your family a unique driving experience.

Rent a Lamborghini and immerse yourself in the experience of driving a revolutionary vehicle that combines power and performance with cutting-edge aesthetics. With its sharp, aerodynamic lines designed to counteract the air and dominate the road, each Lamborghini is a iconic maverick that pushes the boundaries of design and technology.

Rent an Audi and discover the cutting edge of automotive technology. With a history of more than 100 years of innovation and progress, Audi vehicles are synonymous with dynamism and sportsmanship. Each model reflects a passion for design and precision engineering and offers the perfect balance of power, elegance and comfort.

Rent a BMW and discover the perfect combination of style, character and sports driving. These vehicles are designed for high performance, with a particular focus on their transmission, chassis and power. Every detail has been meticulously designed to deliver responsive handling and exceptional performance.

Rent a Mercedes and immerse yourself in a world of quality, reliability, prestige and luxury. With their rugged square design, these off-roaders can handle unpaved roads, rough terrain and adverse conditions. Enjoy a trip in safety and comfort while revelling in the elegance and performance that only a Mercedes can offer.

Rent a Range Rover and discover the iconic excellence of luxury adventure vehicles. With a stunning design, dynamic performance, technological innovation and exceptional versatility, the Range Rover provides a unique driving experience. Take a break from everyday life, and get ready for an unparalleled experience at the wheel of this legendary off-road vehicle.
Rentlux, your premium SUV rental agency
We are a luxury SUV car rental company based in Spain. Our aim is to offer you a unique experience, in which you can enjoy the luxury, performance and versatility that only premium SUVs can offer. We have our own large fleet of SUVs from leading makes in the sector, including Lamborghini, Mercedes and BMW to Audi and Range Rover. With our personalised, convenient service and flexible pricing, we are here to make your driving dreams come true. Whether it's for an all-terrain adventure, a trip with the family or simply enjoying comfort and style, at Rentlux we offer you the key to an exceptional driving experience. Rent a premium SUV with us and prepare to explore new horizons with elegance and prestige.